Unique Wedding Venues
Time after time, it is possible to go to a wedding reception with a big white cake – or a stack of cupcakes; the bridesmaids will all cry during the first dance and everyone else will cry during the best man's speech. It's beautiful, it's nice, but it is just the same as every other wedding that you've been to this year.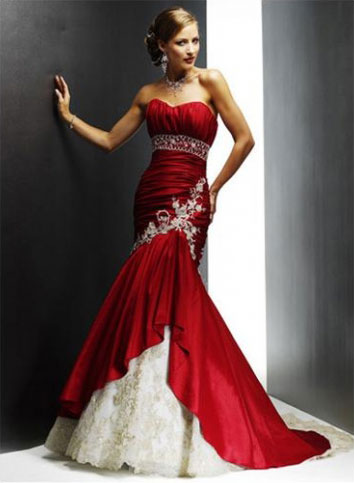 When you start thinking about planning your wedding, you will obviously want to make sure that your wedding reception venue is that much more exciting, and will stand out in the memory of your guests. But there are only so many unique wedding venues to choose from...right?
Wrong. Not only are there far more wedding reception venues that you have ever thought of (I can guarantee that), but there are many different ways to make your wedding reception venue just that little bit more personal.
Thinking first about clothing: although many brides have decided on white, there will be other changes that you can make. Do you want to wear a veil, and is there a pair of shoes in a bright colour that you could wear underneath your dress? Talk to your partner: does he really want to wear a morning suit? Many men find them uncomfortable, so you may find that a smart shirt and trousers actually looks a lot better because he will be able to relax.
Decor, there are many alterations that you can make that won't burst the bank. Instead of having chair covers, why not leave them blank? This will work particularly well with a rustic or vintage theme. You could also forego the traditional flower centrepieces, and go for something a little bit more exciting. How about a fish bowl, with real fish in it? Or perhaps a scrap book with hilarious and sweet photos of you and your partner, which can then become one of your guest books? Ask them to write something cheerful and funny in it, and you will have a collection of wonderful memories to look back on.
I was once told that every wedding seemed to be catered by the same company – and it was always chicken or salmon! Why don't you try something a little more exotic, like a lamb tagine, or baked sea bass? Offer your guests choices that they won't expect, such as a cocktail bar, or apple bobbing if you've chosen to get married in the autumn. It is often the little changes that make the biggest impact, and making your menu personal to you will make people smile every time they eat that dish again.
When choosing your cake, remember that 'cake' is an option, not a requirement. Different levels of cheese can be hugely popular with your guests that don't have a sweet tooth, and you could decide not to have a cake at all, but a Victorian sweet shop. Why not ask your guests to each bake a cake, and then switch them around the tables so that people will get a surprise!
Instead of having the standard first dance, why don't you learn a routine with your wedding party? Don't assume that because you are not the world's best dancer, this is something you shouldn't do – everything is more fun with other people, and as long as you a vaguely in unison, it will look great and be a real talking point for people.
Wedding entertainment always seems to mean a band now, which are great and wonderful for general entertainment of your entire wedding party. But if you want to try something a little different, a perfect place to start would be a magician. Able to entertain and shock a table at a time, any delays between courses or speeches would immediately disappear, and no one would be able to forget that it was your wedding that they saw that amazing trick!
These are just some ideas to get you started. Once you start breaking down all of the components of a wedding, you'll see that there's much more flexibility that you had thought. Don't forget, however, that a unique wedding reception venue is the perfect foundation for that truly unique wedding.
Frequently Asked Questions
Will any of your Unique Wedding Venues allow us to have a themed wedding, such as Alice in Wonderland?
Of course, the majority of the wedding venues on our website will allow you to decorate the venue in your chosen theme. One of our unique wedding venues, A Hotel in East Horsley located in Surrey did have the most recent Alice movie filmed there.
Is it unusual to ask any of your unique wedding venues if they will let us bring our dogs to our wedding?
You would be surprised at how many brides/grooms have asked us this! Many of the unique wedding venues on our website will allow you to bring your pets along, but please call us on 0203 371 5225 to double check.
My Groom-to-be would like to arrive to the wedding venue via helicopter, can any of your venues accommodate for this?
Many of our unique wedding venues have large plots of land in which you can land a helicopter.
Will any of your unique wedding venues allow us to take in our caterers, as we are thinking of having an African theme?
Yes, nearly all of our unique wedding venues will allow you to bring in your own caterers. If you are still looking for the perfect caterers, then the majority of the wedding venues will have their own supply list to help you!