Hotel Wedding Venues
My friends do not be fooled. As the price of everything goes up, and the average budget of weddings rise and rise. I promise you that it is not necessary to hire a small village for your wedding and feed them caviar. The dream of the perfect wedding can often take over the actual wedding day itself. It is just not the best way to do things! Your money is your money, and if your wedding is the thing that you want to spend it on, of course I will not stop you. But as you search through majestic castles and impressive stately homes, here is a little something for you to think about: a hotel wedding venue.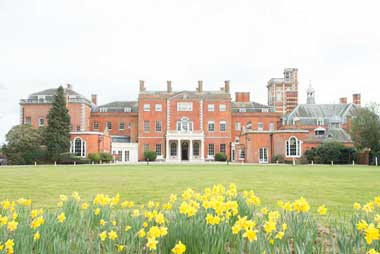 A hotel may not be the first thing that comes to mind when you think of your perfect venue. You will want history, and culture, and something impressive for my wedding photographs. You could probably want something with fountains, and perhaps a peacock or two wandering around in the background. And I hear that – but did you know that sometimes the best luxury wedding venues are, in fact, hotels?
I know it sounds ridiculous, but here is the low-down. After World War One and World War Two, many historic castles and houses did not have enough sons or money to keep their homes within their family. This sadly led to them having to sell them to people who wanted to develop them so that they could survive into the twenty first century. And what have all of these beautiful buildings been turned into? Well, hotels.
It is estimated that hundreds of hotels that are up and down the country here in the UK are actually castles or mansions that have been transformed into spas and five star hotels. Many of these offer incredibly good value for money hotel wedding packages.
Now, I know what you are thinking. Do not reject these before you have even thought about it. Having your wedding in a hotel venue can offer you some unbelievable benefits. For example, many hotels are certified to conduct your wedding ceremony in one of their luxurious rooms. This means that you will be able to have your entire wedding all in one location, making everything a whole lot easier for not only you, but your elderly guests for whom travel is just that much more complicated. They will also have a large amount of parking, making staying the entire evening both possible and desirable.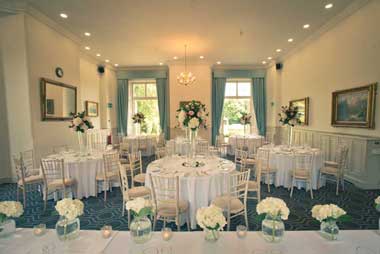 Having a wedding with hotel packages also gives you an easy way to plan your wedding. You can forget trying to liaise between suppliers, checking corkage charges whilst hopelessly looking for a bargain in your local supermarket, and carrying swatches of your bridesmaids dresses around with you in a handbag. If you have your wedding and/or reception in a hotel, the chances are that they will be able to provide you with your own personal wedding planner. Then it would be their problem if the car cannot find the venue, or if a wedding guest starts an argument with the barman. They can barter for you with all of your suppliers (especially your cake!) to get the best bargain. They can worry about having enough toilet roll supplies, and what to do with loud and boisterous children. They are the wedding planner: it is their problem.
If you want the more modern and refined wedding venue, hotels can offer this in abundance. The best contemporary interior design can be married to amazing locations within cities and towns close to you, making sure that all of your guests that are travelling for hundreds of miles are able to reach you on time.
Before you dismiss all of these things because you want a more impressive wedding, think about this. What can be more impressive than booking out an entire five star hotel for your wedding? Or perhaps you want to curtail your ever expanding budget. Then you can book a reception room only, and barter for your catering to come down. Worried about being exhausted after your special – but probably rather long day? All you have to do is wander upstairs, where your bridal suite will be waiting for you.
It is this flexibility that supporters of hotel weddings absolutely love. You can shape and mould your special day to your exact specifications when you have your wedding reception at a hotel, so get excited, and get looking!
Frequently Asked Questions
Do you have any hotel wedding venues in London?
Yes, Please check out our London Venues by clicking on the "Wedding Deals" tab and selecting London. We have deal for a lot of great hotel wedding venues in London.
Why do couples like hotel wedding venues?
Hotel wedding venues are very popular, as your guests can have a good drink and stay overnight. Also some of your guests may have travelled far to attend. Another plus is that its always nice to meet your guests the next morning at breakfast and discuss the previous day.
Can hotel wedding venues cater for large wedding parties?
Yes. Some of the hotel wedding venues we work with are able to cater for wedding parties of 500 guests or more.