Wedding Ideas
Planning the perfect wedding can be a stressful time. Married couples will happily recall the sleepless nights, excessive planning and the glitches that are all part and parcel of getting hitched. Getting married is an exciting time. But, it is not without its stresses and strains. Everyone has an idea of what you should do and have as part of your big day. The first thing that you should do is relax! Enjoy the ride. Getting married is a special time. You need to think about how you and your partner are going to spend the rest of you lives together. The opinions of others don't matter too much. It's all about having the wedding day of your dreams.
Let's take a look at some fabulous & unique wedding ideas that you can use for your big day: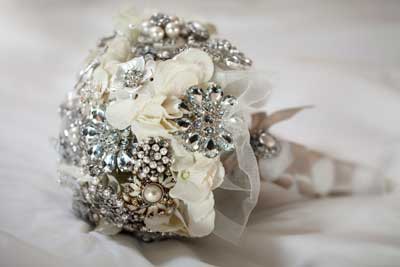 Brooch Bouquets
Flowers are the lifeblood of any wedding. What bride is going to walk down the aisle without a bunch of blooms in her hand? But, flowers and styles have come on leaps and bounds in the last few years. Some quirky brides are using brooch-based bouquets instead of real flowers – this wedding idea is growing in popularity.
Floral Centrepieces
Garden sprays are the perfect centrepieces for spring and summer brides. But, earthy greens and succulent plants are stunning for autumnal and winter weddings. There has been a sharp focus on coarse, plant inspired flowers in the last few years. Add them to the centre of the table for a simple touch.
Cake Choices
Cake. It's a must have. It all depends on what you want to do with the cake. Cupcake towers that are styled to match the theme of the wedding have become oh-so-popular in recent times. Of course, the traditional tiered cake in plain, white icing is a sure winner. Add flowers and plants for a quirky look.
Cake Toppers
Cake toppers are a must have accessory for any wedding! Choose from iced figures, simple wording or bunting to make your cake pop.
Wedding Dresses
Find the perfect wedding dress is a must. You don't have to opt for white. Choose ivory, silver or cream to suit your needs and tastes.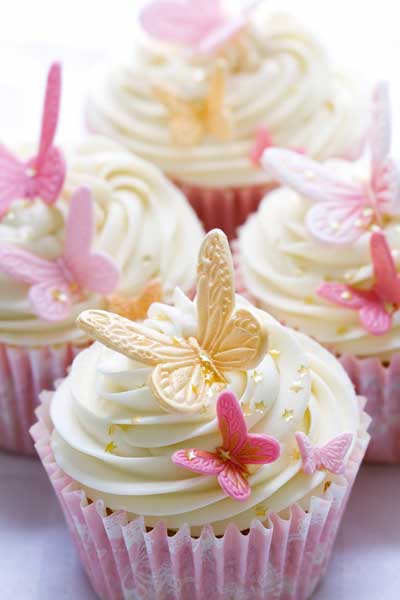 Bridal Accessories
Stunning tiara, veils and necklaces are a must have. Opt for silver tones for a contemporary look. Pearls are an alternative, yet quirky touch.
Shoes
What bride wants to forgo a fabulous pair of shoes on her big day? Opt for something with a small heel so that you are comfortable. Jewels, pearls and embellishments ensure that the shoe is suitable for your big day.
Buttonholes
Men's button holes are far from drab. Dress up a boring buttonhole with ribbon or hessian for a different twist.
Save the Dates and Invitations
Make sure that your theme is incorporated within the stationery that you choose. Opt for simple, clean lines and plain paper to make your stationery stand out from the crowd. Ensure that your menus and place cards tie in with the theme too.
Decor
Bunting and honeycomb balls are increasingly popular with weddings. These simple adornments can be chosen in particular colours that tie in with your theme.
Decorating the Venue Tables
Opt for crisp white linen, bone china plates and napkin rings. Glass inspired centrepieces, coupled with droplet candle holders, make a bold statement. What's more, it's completely different too.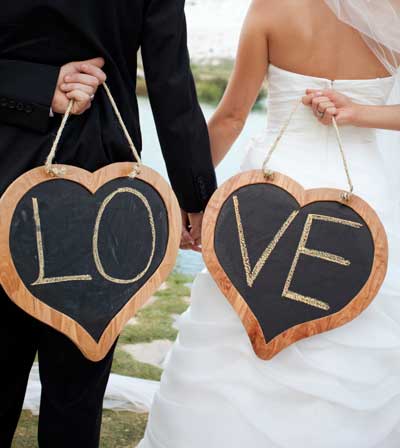 Favours
Favours have gone beyond almonds and sweets. Now, choosing favours is more fun than ever. Why not opt for miniatures, lottery tickets and personalised key-rings? If you are getting married in a barn or manor house, why not add local cuisine from the venue? Homemade jams and biscuits are a brilliant wedding idea and a unique favour to give.
Signs
Chalkboard signs and hanging plaques can look fantastic when hung strategically around a venue. Everyone will know where the party is, and they are a quirky touch.
Gift Table
The Gift table is an important part of the day! Make sure that yours has a postbox or crate so that people can deposit their gifts. Add bunting or lace to the table so that it looks stunning.
Gifts For Your Bridesmaids and Best Man
Buying the bridesmaids, and the best man a gift is important. After all, you need to show them that you care. Cuff links, jewellery or engraved personal mementoes of the day are commonplace in most UK weddings.
Cameras
While your photographer is capturing the big day, your guests will want to take photos too. Add cameras on the guest tables so that they can snap away.
With so many amazing wedding ideas that you can add to your big day, you are sure to plan everything down to the finest detail. Your special day will be truly unique.